Teaching & Learning @ Aduvie
Our school, Aduvie, was created for learning! This is why our mission statement is "To create a child centered and conducive learning environment, which meets the needs of each and every child, so that he or she becomes a life-long learner".
Superb learning is therefore central to everything we do in Aduvie – from classroom to outdoor activities. If learning does not take place, teaching is incomplete. We realise that parents deserve real value for every penny they pay as fees, and so, we make sure every child learns.
We believe learning is both personal and shared.
This is why our external assessment results have always stood out since 2017 when our students wrote the first batch of external exams. Be rest assured therefore, that your child/ward is in the right school. We have a name to protect, so, we work very hard to ensure all Aduvie students succeed.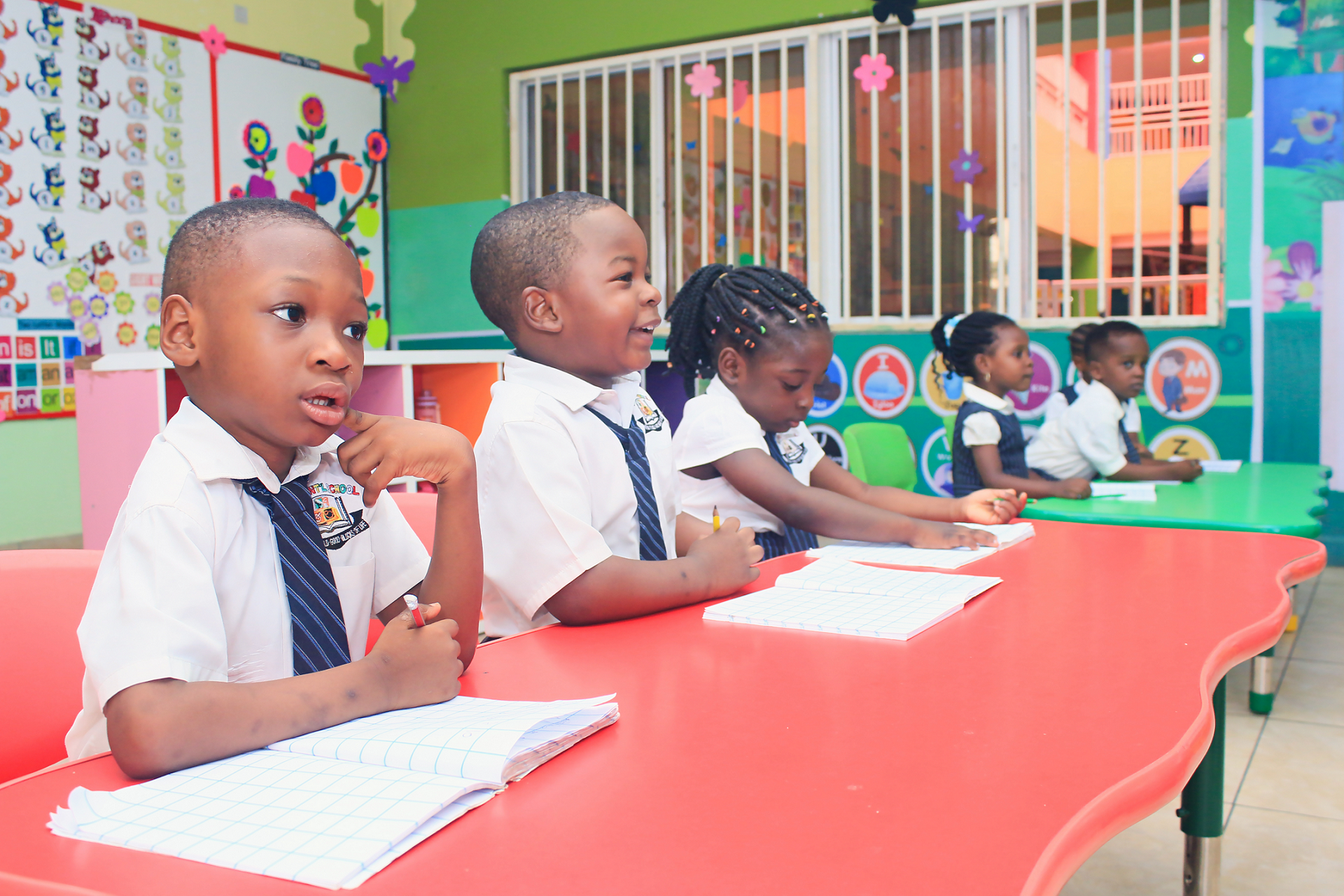 Here are some ways we promote learning throughout our school.
Teaching is child-centred – in line with one of Aduvie's core values which is child centredness, teaching methods are child-centred, catering to the needs of visual, kinesthetic and auditory learners.
Each lesson is taught with learning in mind – teachers understand that lessons are successful only when every student has learned.
Learning is prepared for – Teachers do not approach lessons haphazardly. Rather, they plan for each class in order to make a difference.
Learning is owned – they recognize that in order to succeed, they must actively take part in all learning activities.
Learning is personalised – every child's success is important and so, teachers engage in differentiated instruction and one-to-one sessions as the need arises.
Learning is rigorous – children are made to think and solve problems through open-ended questions and tasks.
Learning is fun – various activities which help to make students feel good about learning are carried on during lessons.


Learning is celebrated – achievements are recognized and rewarded to encourage students to strive harder or maintain the tempo.


Learning is supported – the school provides learning support to all students who deserve it. Learning support is structured, rigorous and targeted at helping students improve academically.


Learning is digitalized – teachers use a variety of IT tools such as internet, google classroom, videos etc. to promote learning.
Aduvie uses a blend of both the Nigerian and British curriculums right from creche to the secondary school stage. This offers flexibility to students in terms of where to study after they leave Aduvie. A good number of our students take the IGCSE pathway and proceed to universities outside Nigeria after completing Year 12. Others, content with the WAEC/NECO pathway go on to attend leading universities in Nigeria. Our text books and teaching strategies reflect this blend. Our teachers are trained regularly in order to be able to deliver our curriculum effectively and also keep abreast with the latest developments in the education world. Our teachers are IGCSE trained.

Children are admitted to our school on the basis of their age and academic potential. However, our placement tests are mainly diagnostic – we will usually admit a student who is age appropriate even if their grades fall short of our expectations. This is because, we are confident that no child is dull and every child can be supported to succeed when the environment is right. Admission is open to children in creche to Year 11 classes. Our classrooms are spacious and designed for learning. Each classroom is fully furnished with chairs, tables, book shelves, air conditioners and lots more. In addition, there is a projector in every classroom.

In the high school, learners scoring below 60% are enrolled for the learning support classes.
Learners receive instruction from teachers other than their class teachers. As a school, we realise that learners come in different shades. Some are auditory learners while other are visual or kinesthetic learners.

According to Stanislas Dehaene, a leading neuroscientist, the four pillars for successful learning include attention, active engagement, feedback and consolidation. Therefore, our learning support program promotes this dimension of learning.
This program comes at a cost for Day students. In the nursery and primary sections, our main aim is to improve the mathematical skills of learners who attend the afterschool program. So, mathematics is offered on Mondays through Thursdays. In addition, learners offer English on Mondays and Wednesdays, and Science on Tuesdays and Thursdays.

They also practice solving past questions in these 3 subject areas during this time. Homework issued on Mondays to Thursdays is also attended to during afterschool classes.
This service also comes at a cost. Please visit the front desk officer for more information about the costs for the afterschool/learning support programs.
The schedules for our learning support/afterschool programs are shown below.
Nursery/Primary High School
Mondays 2:30 – 4:00pm Mondays 7:15 – 7:55am; 3:40 – 4:30pm Tuesdays 2:30 – 4:00pm Tuesdays 7:15 – 7:55am; 3:40 – 4:30pm Wednesdays 2:30 – 4:00pm Thursdays 7:15 – 7:55am Thursdays 2:30 – 4:00pm Fridays 7:15 – 7:55am
Aduvie boasts a world class special education needs department manned by qualified and experienced special needs personnel.
In fact, the school has presented students with special needs for external exams such as IGCSE, WAEC, NECO and Checkpoints since 2019. Sometimes and depending on the nature of the special needs, the school recommends shadow support for certain students with special needs.

The school provides special services such as speech and behavioral therapies to students who may require such at no additional cost. Some of our non-educable students are encouraged to pursue vocational pathways such as photography, catering and fishery. Individual Education Plans (IEPs) are prepared for each learner at the beginning of every session and subsequently reviewed on a termly basis.